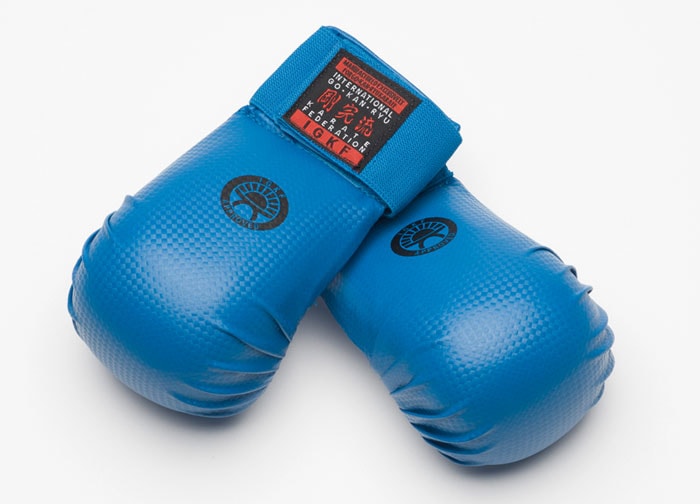 Blue Kumite Gloves
Go-Kan-Ryu kumite gloves that are available for all students to use in the dojo, regardless of age, grade or experience. These are a high quality glove made with injected foam padding for protection, and a wrap-around wrist strap. These gloves are a requirement when competing in a tournament.
Available in sizes S-XL, also available in red.
Note: To save on postage costs, alternatively this item is also available for you to order/purchase in class through your Instructor.